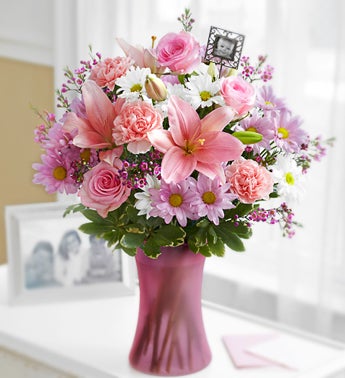 Mother's Day
is coming soon! It's a time to celebrate motherhood and to thank our mothers who raised us by letting them know how much they are loved each and every day. There are a variety of gifts we can give our mothers for
Mothers Day
to bring that special smile to their face. Of course-any gift is not complete with a hug or kiss and telling her that you love her.
One fragrant and meaningful gift to get your mom for this mother's day are a bouquet of flowers. Flowers are a traditional and classic gift that has been bringing smiles to our friends and family's faces for years. Flowers can cheer up a dark room, bring color to dull walls, and light up somebody's day.
Just remember to get your order in quick-so that your mother can have that special display of flowers in her home or on her desk at her office-And don't forget to treat your wife if she's a mom too!--Your wives work hard to help your children have a happy home :) And if you have a daughter who's a mom-get her a nice bouquet as well-and don't forget to share a special lunch for just the two of you!
********(Purchase the bouquet of flowers pictured here)
*******